Business Improvement Groups
Lean Publications
The KEY to Sustaining Continuous Improvement !
 This book explains how to sustain lean, or, continuous improvement practices. It introduces the BASICS® lean leadership development path, combining the "human aspect" with published BASICS® lean tools. It lays out the methodology to empower, lead, and drive ongoing improvements in your business. The book includes engaging stories and case studies to demonstrate the effectiveness of shop floor management tactics, including visual management tools, gemba walks, standard work, time analysis, kanban, 5S, and more.
"Many of the concept of Toyota Production System (TPS) is related to the people (Not the machines);  tools such as Visual Management, Hoshin Kanri(Objective Control), 4S, Standardization, Leadership, Teamwork, Gemba walk, Continuous Improvement and so on. You might understand how (at Toyota) "People" are important. This book is focused on People.
You will be inspired.
Please enjoy,"
Ritsuo Shingo
President of Institute of Management Improvement
Former President of Toyota China and Hino Motors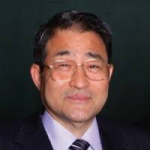 In 2004 Charlie Protzman created The BASICS™ Lean Implementation Model, which covers the full spectrum of what is needed to be effective and successful at implementing a Lean System. The reader is taken through a step by step approach developed over the last 15 years, in the use and understanding of Lean tools, principles, and processes. The authors break down Lean concepts to their simplest terms to make everything as clear as possible for Lean practitioners.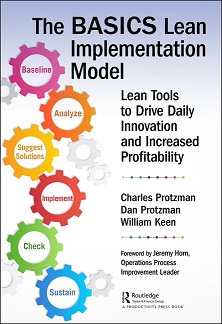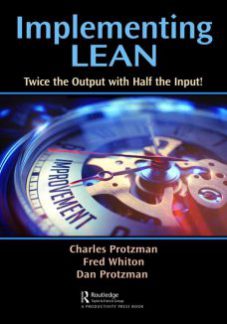 Everyone has heard the phrase about doing twice the work in half the time, but instead of focusing only on time, this book focuses on driving increased output with consistently less input. Implementing Lean: Twice the Output with Half the Input! teaches readers not only about Lean and its major concepts, but it drives the leader toward implementing a true Lean system.
The authors have used the methodologies in this book everywhere from hospitals to service industries to manufacturing plants in order to impact businesses by providing proven principles, techniques, and approaches that yield substantial improvement to any business, small or large, in any sector.
Learn about the benefits of implementing Lean in your company as the authors walk you through the major components as well as show you how to implement them. This guide is already being used by Lean Practitioners every day on shop floors to educate and refresh how tools are used in real-world applications.
While there are numerous Lean Certification programs, most companies have their own certification paths for Lean Specialists and Masters where expert status is bestowed after employees participate in or lead a certain number of kaizen events. Arguing that the number of kaizen events should not determine a person's expert status, The Lean Practitioner's Field Book: Proven, Practical, Profitable and Powerful Techniques for Making Lean Really Work outlines a true learning path for anyone seeking to understand essential Lean principles.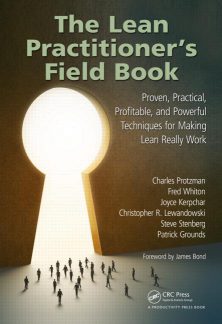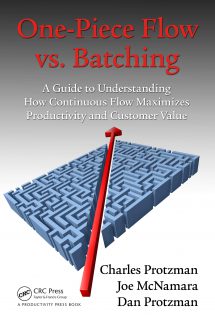 Although batching often appears more efficient than one-piece flow for individual tasks, the practice creates waste for other parts of the organization that more than offset its perceived benefits. A silent productivity killer, batching is an extremely difficult mindset to overcome and, as a result, numerous Lean initiatives have been destroyed by it.
This book argues the case for one-piece flow over batching. It identifies the eight root causes of batching, the wastes created from batching, how batching drives the eight wastes, and the advantages of one-piece flow.
Winner of a 2016 Shingo Publication Award!
Many shops have simplified their production control by using card-based systems such as kanban and Constant Work-in-Process (ConWIP). Although these systems provide a simple and highly effective visual approach for controlling manufacturing and service operations, all too many shops struggle with failed implementations or achieve results that fall below expectations. These outcomes can be attributed to a poor fit between the actual control problem and the solution applied.
This book takes a different approach to most other books on the subject—as it starts with an introduction to the control problem, instead of the control solution. Card-Based Control Systems for a Lean Work Design outlines how the problems encountered in typical manufacturing shops and service providers can be characterized, which allows for improved problem diagnosis.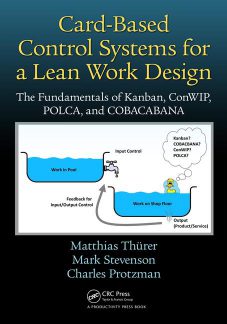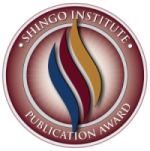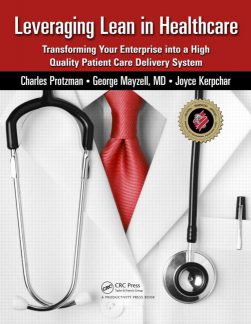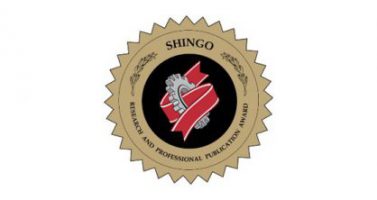 Winner of a 2013 Shingo Research and Professional Publication Award!

This practical guide for healthcare executives, managers, and frontline workers, provides the means to transform your enterprise into a High-Quality Patient Care Business Delivery System. Designed for continuous reference, its self-contained chapters are divided into three primary sections:
Defines what Lean is and includes some interesting history about Lean not found elsewhere.
Describes and explains the application of each Lean tool and concept organized in their typical order of use.
Explains how to implement Lean in various healthcare processes—providing examples, case studies, and valuable lessons learned
This book will help to take you out of your comfort zone and provide you with new ways to extend value to your customers. It drives home the importance of the Lean Six Sigma journey. The pursuit of continuous improvement is a journey with no end. Consequently, the opportunities are endless as to what you and your organization can accomplish.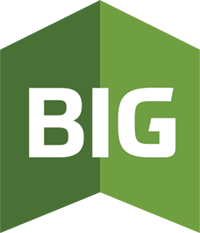 Reach out to Business Improvement Group today and we will be happy to assist you in your next endeavour. Together, we can achieve extraordinary outcomes.